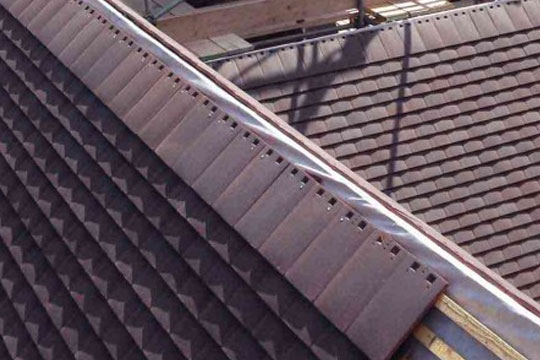 Roof insulation is a vitally important factor to consider when having a new roof fitted. In fact, a quarter of heat is lost through the roof in an uninsulated home. In today's post, AES Roofing Contractors take a look at roof insulation as an effective way to reduce your energy costs.
The type of roof insulation you should choose will depend on the type of roof you have.
Pitched Roof Insulation
The classic insulation option for pitched rooves is cold loft insulation – as this the most common form, it is often just referred to as loft insulation. This type of insulation is placed over and between the wooden joists in the ceiling of the top floor of your home.
Whilst this type of insulation helps to keep warmth in the main living areas of your home, it will not insulate your loft.
In circumstances where you use the loft space and so require it to be insulated, warm loft insulation may be your best option. This type of roof insulation is installed directly under the plan of the pitch of the roof.
Flat Roof Insulation
There are three varieties of flat roof insulation and a professional roof installer will be able to help you select the most suitable option.
If the insulation will be installed above the roof deck (the panel underneath the roofing material) this is referred to as warm roof or warm deck and is common in cold or damp areas.
Where insulation is placed below the roof deck and the corresponding joists it is known as cold deck or cold roof.
On the other hand, an inverted roof is a type of flat roof which has insulation above the weather membrane, rather than below it. This insulation protects the weather membrane from heat and cold that could shorten the lifespan of the roof deck.
AES Roofing Contractors
The dedicated team at AES Roofing Contractors have been installing, repairing and maintaining pitched and flat rooves across Worcestershire for many years. If you have recently noticed a problem with your roof, we welcome you to contact us. We are fully qualified to work across domestic, commercial and listed properties. Call 01905 333697 today or send your enquiry through to our online contact form.