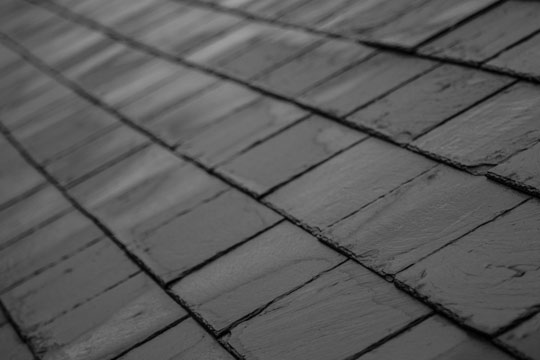 Slate roofing has many benefits;
Range of colours
Long-lasting (and sustainable)
Great kerb appeal
Replaceable tiles
Fire resistant
In our latest post, we discuss these benefits further, providing you with more information on this popular roofing material.
Tailored Aesthetics
There are many options to choose from when it comes to the appearance of slate tiles, meaning you can tailor the aesthetics of your roof. Slate can come in various colours and sizes, meaning you can create a wide variety of textures on your roof.
Additionally, the versatility of slate tiles means they complement both modern and traditional style buildings.
Long-Lasting
Slate tiles are long-lasting, meaning they are a much more sustainable option than some other materials on the market.
Slate roofs can last over a century when properly maintained. Being naturally strong and resistant to water, they are less susceptible to leaking and frost than other materials.
Replaceable
If a slate tile on your roof has been damaged, it can be replaced, without affecting the rest of the roof. Whilst you may not notice the immediate effects of a broken roof tile straight away, further damage from the elements can result in a leak or rotting of the material below the tile, so it is always best to get your roof inspected.
Fire Resistant
Did you know, slate is actually formed from exposure to extreme pressure and heat?
It's resistance to heat means that slate tiles are used in many capacities, including roofs, kitchen countertops and floors.
AES Roofing Contractors
Over the years, we have installed and replaced slate roofs across Worcestershire, Bromsgrove, Evesham, Kidderminster or Redditch. If your roof is in need of restoration, please call us today.