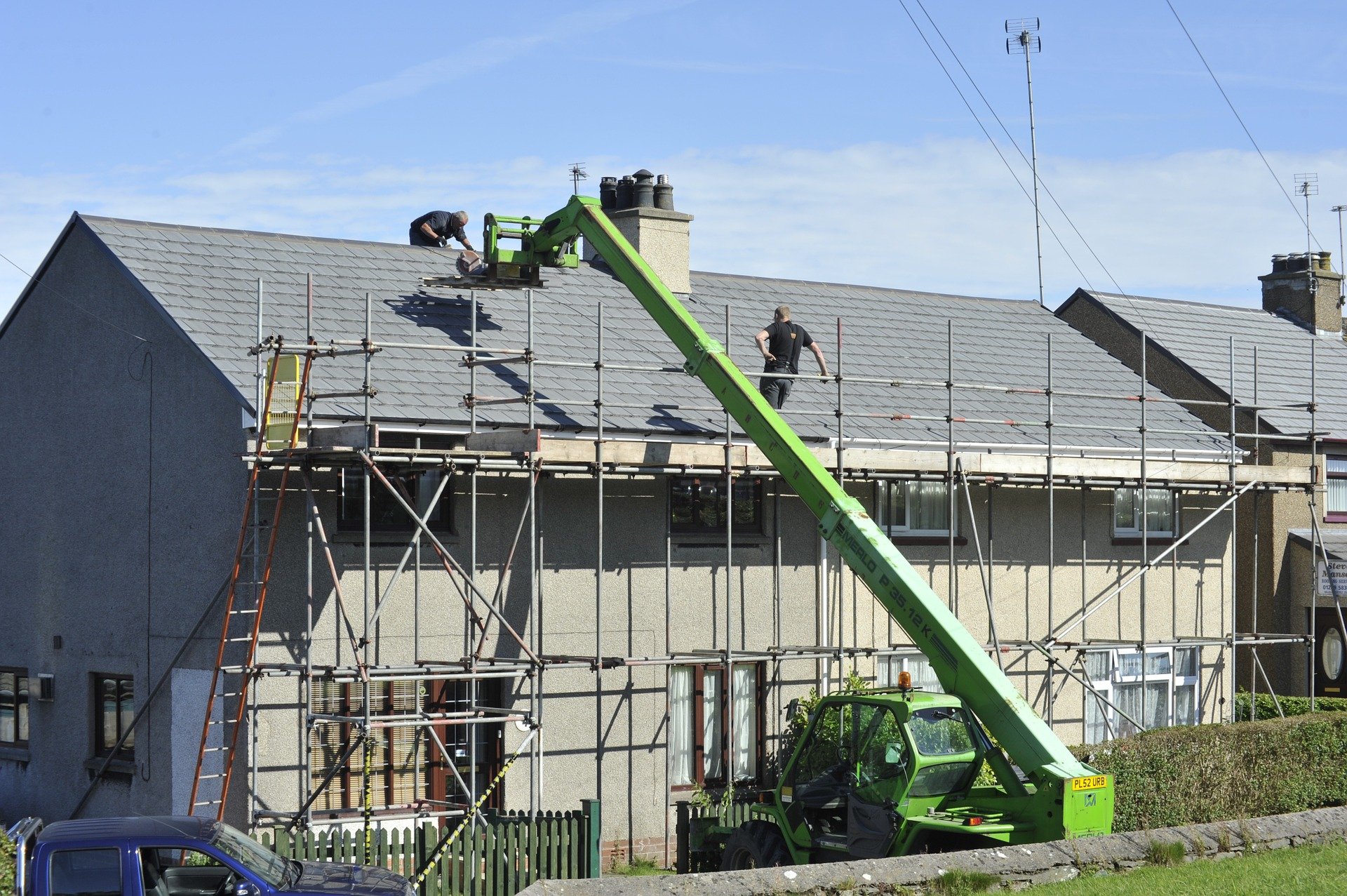 Us Brits know how bad the weather can get in England and your roof will take the brunt of it all, which can result in irreparable damage without necessary roof maintenance to your Worcester home. With the consistent rain, strong winds and even the severe storms we endure, your roof takes the hit time and time again. It's without a doubt that your roof is slowly deteriorating and you won't even notice it's happening, as we tend to not visit the roof and check all is in order.
Well, worry no more, as AES Roofing has put together some top tips on what you should be looking out for during your roof maintenance checks.
Remove Debris
The unpredictable weather can bring all sorts of debris to your roof, especially if the wind is strong enough. If this builds up over time, it can cause moss and algae to grow, which not only damages your shingles but can also block your guttering. Make sure you remove all sticks and leaves to avoid any blockages or buildups.
Check Your Shingles
During your roof maintenance checks, look for any damaged or missing shingles, as this can cause leakages through your roof. A roof leak can cause all sorts of damage to the inside of your home such as mould, dampness, peeling wallpaper and even flooding. Replacing shingles is a cheap and easy procedure and AES Roofing can carry out a number of roof services to ensure yours is in tip-top shape.
Check for Rusting
Make sure that you look thoroughly for any rusting metal materials on your roof. If you do spot any rust then ensure you use a wire brush to remove it completely. Use an anti-rusting sealant and then paint over the metal to stop the rust returning.
Clear The Surrounding Area
If you have trees growing near your Worcester home, make sure the branches aren't growing over your roof as this will result in constant debris with fallen leaves, sticks and flowers. This then attracts squirrels and birds which can cause bird nests in your guttering.
If you discover any damage after your roof maintenance check, make AES Roofing your first point of contact and we'll be able to give you an instant quote on the work you'll need. If you're based in Worcester or surrounding areas then fill out our contact form and we'll be in touch ASAP.