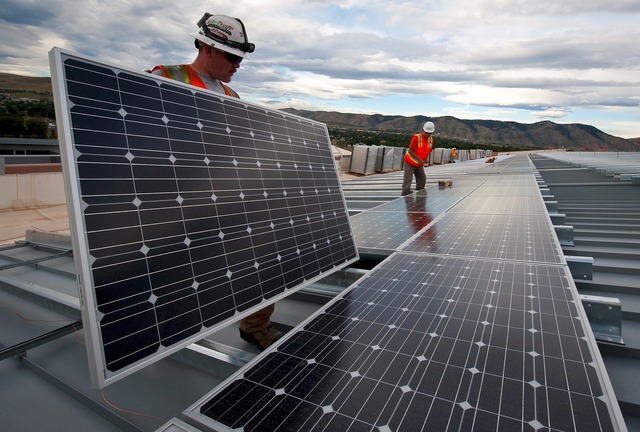 More and more people are investing in solar panels as a way to save money and reduce their impact on the environment. There are many questions surrounding solar panels and what sort of location and roof type you need to have in order to make the most of them. In our latest post, we discuss solar panels in further detail, taking a look at the roofs that support them.
What is the Best Roof for Solar Panels
The great news is that solar panels may be fitted onto most kinds of roof. Whilst the most common types of roofs are made of slate and tile, solar panels may also be fitted on composite, metal, tar grave, torch-down, wood shake and even foam.
Consequently, if you like the idea of investing in solar panels, but have always questioned if your roof would support them, you're in luck.
What Way Should my Roof Face for Solar Panels?
For maximum energy efficiency, your solar panels should be placed on a roof which is south or south-west facing and not shaded by trees, buildings or structures. The best roof pitch for solar panels is between 30 and 40 degrees.
If you have a flat tar, gravel of foam roof, the required pitch can be achieved by using brackets in order to position the panels.
Is my Roof Big Enough for Solar Panels?
The size of the roof you will need in order to fit your solar panels will depend on the size of panels you want to be installed. Before having your panels installed, you should consider any possible obstructions, such as skylights or roof vents.
AES Roofing Contractors
Our dedicated team constructing roofs across both commercial and domestic buildings for many years. Whilst we don't fit solar panels, we can help you when it comes to choosing the best material to use for your roof, depending on your requirements. Please call us today on 01905 333 697 or send your enquiry through to our online contact form.