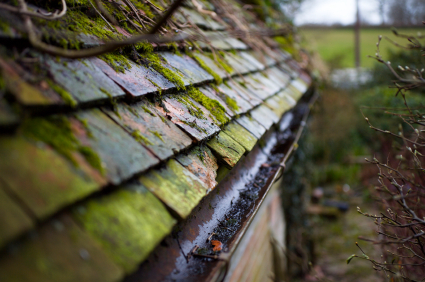 Whilst most roofs will be affected by patches of moss or lichen. Whilst small patches of moss will not cause much of a problem, if left to develop further, it can affect your roof for a number of reasons. In our latest post, we discuss the effect of moss growth on a roof and how you can tackle it.
The Effects of Moss
When left to spread, moss can negatively affect your roof for the following reasons:
It absorbs large quantities of moisture, resulting in your roof constantly being wet. If this moisture seeps through the roof tiles, it could rot wood components of the roof, reducing its structural integrity.
Moss can obstruct the drainage of moisture on the roof.
Moss may attract wildlife to your roof which may not only decrease its aesthetics i.e defecation, but birds may also dislodge moss and move it into gutterings or downpipes, which may cause blockages.
Removing Moss from Roof Tiles
To avoid the need for repairs which can become expensive, moss should be removed straight away. Avoid using a pressure washer to remove moss as it could drench your roof interior or cause damage to the tiles.
Moss may be safely removed by using a hard long-handled brush, moss killer or by seeking the help of a specialist to assess the condition of the roof and removing the moss in the most efficient way in order to help avoid regrowth.
AES Roofing Contractors
Here at AES Roofing Contractors, we have been providing expert roofing solutions, repairs and maintenance to homes and businesses across a wide variety of areas for many years.
If you would like more information on our range of roofing services, please call today on 01905 333697 or send your enquiry through to our online contact form.