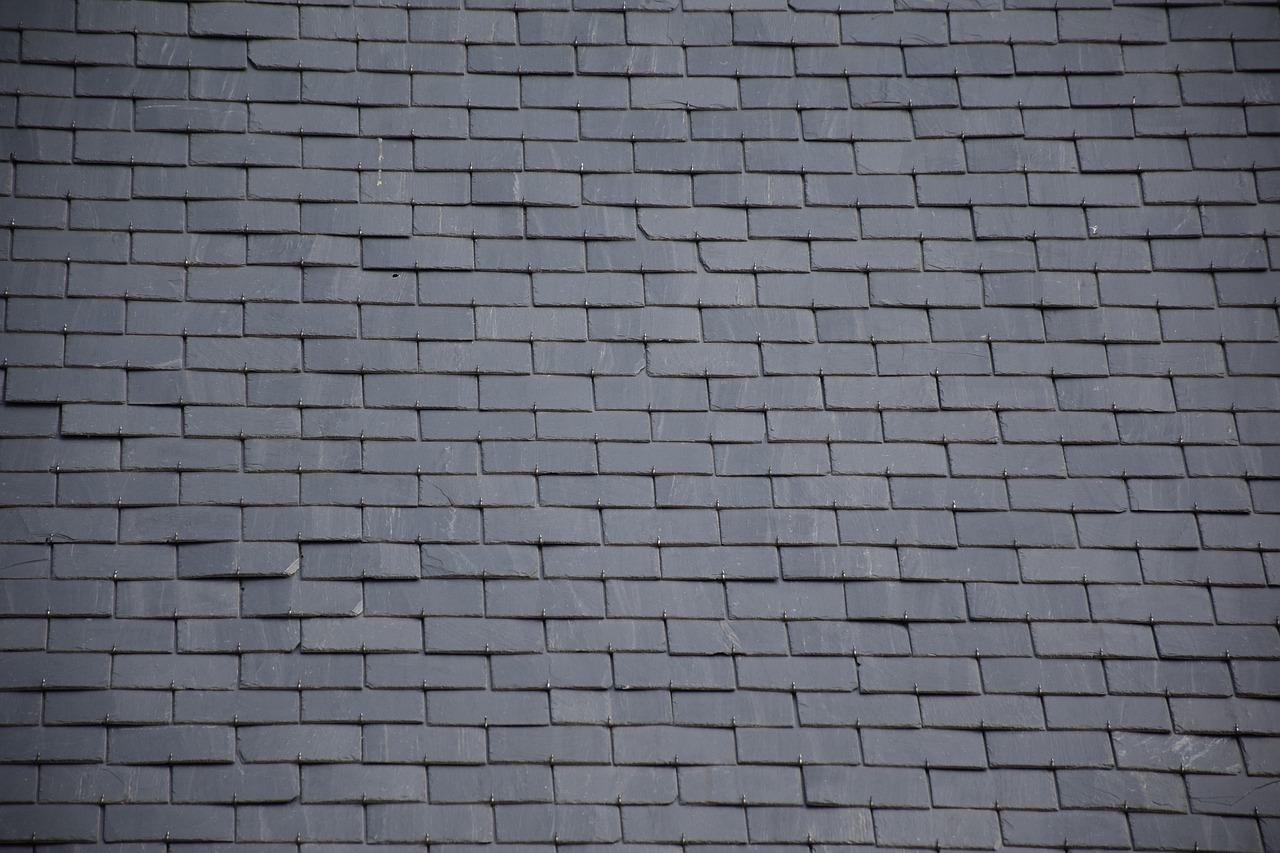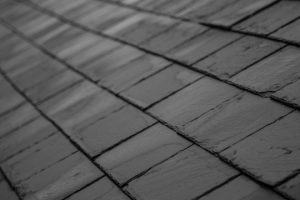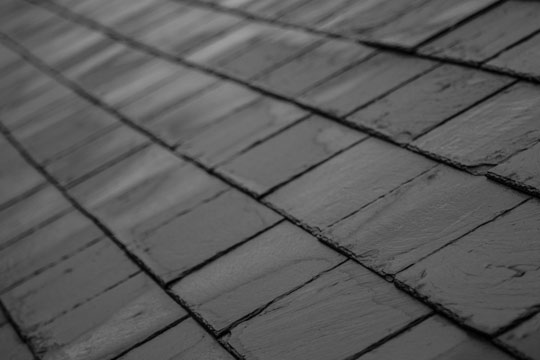 Your roof protects you from the outside elements and helps to keep a stable temperature in your home. Whilst there many different types of roof, arguably, the most popular materials used for roof tiles is concrete or slate. Here at AES Roofing Contractors, we construct and repair both concrete and slate roofs and in our latest post, we pit these two materials against each other to discover the advantages of each.
Natural Slate Roof Tiles
Natural slate roofs have a modern aesthetic. With a slim and clean line appearance, these roof tiles can create a visually impactful roof, without the need for over the top design. Slate is formed from intense heat and pressure underground. The fine-grained, metamorphic rock is then split into smaller, flat pieces to make the roof tiles we see today.
Slate is a durable and long-lasting material, which can provide a fire resistant and water-tight structure. Additionally, as this material is so dense, it can help you to regulate the temperature of your home, ensuring it does not overheat in the summer or become too cold during winter due to heat loss.
Natural slate tiles are also an environmentally friendly option as they do not emit any toxins into the environment and are completely recyclable.
Concrete Roof Tiles
Concrete roof tiles are seen in many corners of the world and on many buildings, including homes, schools, places of worship and much more. In fact, concrete structures and roofs can be found as far back as 10,000 BC, making this material one of the worlds most trusted and durable roofing materials around.
Concrete roof tiles are available in a wide variety of sizes, colours and profiles, making it easy for consumers to purchase a product that complements the architectural style of their property/building.
When installed correctly, concrete roof tiles are incredibly durable and can withstand extremely harsh weathers.
AES Roofing Contractors
Whether you are looking for a completely new roofing system, a repair or alteration, we can help. Our dedicated team can guide you through your choice of roof products, making it easy to select the best material for use on your home or commercial building. To speak to a member of our team today, please call 01905 333697 or send your enquiry through to our online contact form.