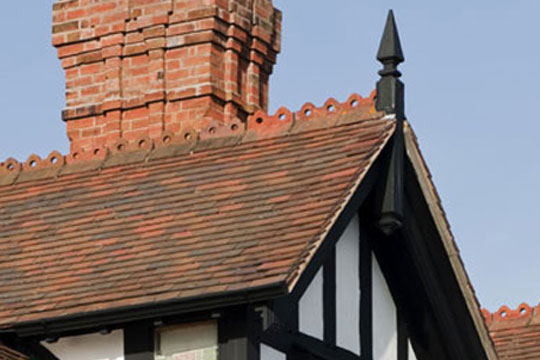 When a building is listed it signifies a celebration of a buildings architectural and historic interest. A general rule of thumb is that any building that was built before the 1700s and is still surviving in anything like its original condition is likely to be listed.
Here at AES Roofing Contractors, we have been sympathetically restoring listed buildings for many years, and in our latest post discuss this topic in further detail.
Regular Renewal
Renewals differ from regular maintenance and repairs as they often occur over longer timescales and are generally more serious in their nature. A renewal on a listed building will often have much more of a visual impact than a general repair.
Consequently, the cost of not undertaking necessary periodic renewals on listed buildings is high and could lead to more extensive loss of fabric.
Listed Building Roof Repairs
There are three main reasons why a roofing repair may be desirable on a listed building, they are as follows:
There is sufficient information to understand the impacts of proposed plans on the building in question.
Any long-term consequences from the proposals are proven to be benign and do not prejudice any alternative solutions required in the future.
The plans have been designed to avoid or minimise harm to the building.
When carrying out repairs on the roof of a listed building, the repairs should be limited to what is necessary to ensure all elements of the roof are sound.
AES Roofing Contractors
Here at AES Roofing Contractors, we have a wealth of experience in restoring roofs on listed buildings and are accredited by the National Federation of Roofing Contractors. If you would like to get in touch regarding a repair, we welcome you to contact us. Please call 01905 333697 or send your enquiry through our online contact form.