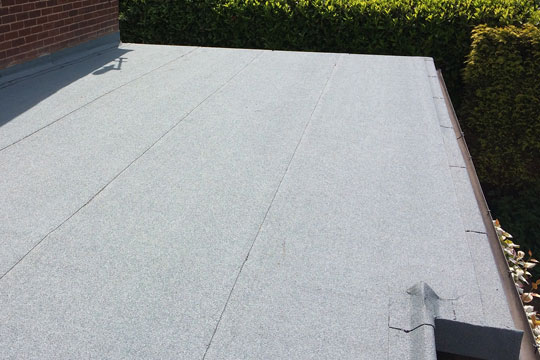 The British weather is unpredictable, one moment the sun will be shining and the next, the heavens have opened. There are various stages of creating a new roof and in some cases, the rain can affect the progress.
If you've suffered a shower whilst your roof is being created, you may be wondering what the consequences are of your roof getting wet before it is finished.
Roofing Felt
Roofing felt is saturated with bitumen (asphalt) made from the distillation of crude oil and sand or crushed limestone. Roofing felt repels water but also allows the material to breathe, and is used as a temporary measure until the roofing shingles are in place.
Roofing felt will begin to break down over time, due to exposure to the elements so should not be left as a permanent fixture. It can, however, withstand a rain shower. If your roofing felt has curled due to exposure to rain, it should sit flatly again once it has dried.
Providing that the roofing felt did not rip, bubble or wrinkle, and the surface underneath didn't get wet, it should still be ok for shingles to be placed on top. However, your professional roofer will be able to assess any potential damage and decide on the best course of action. If the surface underneath the roofing felt did get wet, mould may form which could lead to the disintegration of the material, in which case, it is not wise to use the roofing felt.
Contact AES Roofing Contractors
We are experts in creating new roofs, as well as repairing those that are already in place. Regardless of the condition of your roof or how old it is, we can help. If you have noticed an issue with your roof or require a new build roof to be put in place, please contact us Call Worcester 01905 333697, Bromsgrove 01527 539649, Evesham 01386 389261 or send your enquiry through to our online contact form and we'll be in touch shortly.