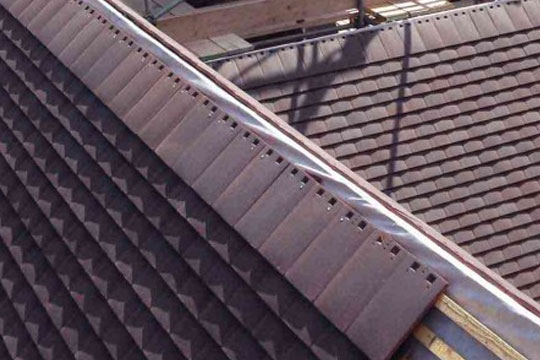 If you're currently in the process of building a brand new home or extending an existing property, you'll need to consider the style of roof you will invest in.
At AES Roofing Contractors, we specialise in building, repairing and maintaining rooves of various styles and have many years of experience. In our latest post, we discuss the traits of both pitched and flat rooves to help you decide on the right style of roof for your home.
Longevity
Both pitched and flat rooves have a long lifespan when they are built to a high quality and well maintained.
When looking at longevity alone, pitched rooves are typically chosen due to their durable construction. However, reputable contractors will provide a guarantee on works carried out to give you complete peace of mind, whatever style of roof you opt for.
Space
A pitched roof may be a good option if you are looking to gain extra space. This style of roof means that there is plenty of space for storage in the loft space above, or in some cases, enough space for an extra room.
If space isn't an issue or your new build is an extension of an existing property, the compact design of a flat roof could be the answer. When finishing off smaller builds such as garages or porches, a flat roof is often the most popular choice.
Timescale
Whilst you should always be provided with a timescale for your new roof construction, if you are eager to get your project finished, a flat roof may be the best option. The need for fewer materials and a simpler design means that a flat roof construction will often be completed quicker than a pitched roof.
However, many consider pitched rooves to have a more visual appeal, so depending on your opinion of each construction, you may want to wait a little longer in order to get a particular aesthetic.
AES Roofing Contractors
Our dedicated team have a wealth of experience and offer services for both domestic and commercial buildings. If you have noticed any issues with your roof or are in the process of having a new build constructed and would like professional advice regarding your roof, we welcome you to contact us. Please call 01905 333697 or send your enquiry through to our online contact form.